FIND YOUR PERSONAL RISK SCORE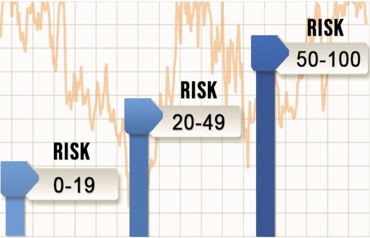 Most people have no idea what their true appetite for "risk" is when it comes to growing wealth for retirement. We use the industry's most accurate risk assessment software to help clients determine their personal Risk Score. If you want to know your Risk Score on a scale from 1-100, click on the button below.
QUICK RISK SCORE APP
Do you wonder how risky your investments are? Find out by using our Investment Risk Quick Score App!
Medicare and Supplement Plans
We understand the options. Let us help you find the plan that meets YOUR needs. It will cost you nothing.
Growing Wealth for Retirement Begins with Risk Management
At Thrower Financial Concepts, Inc., we have put together a multi-disciplinary group of professionals who have a goal to help grow and protect your money. From asset protection to college planning, retirement, and estate planning, we offer a wide variety of services.
WHY CHOOSE US?
Our firm believes strongly in putting clients' needs first. That may seem obvious, but when working with new clients, it is not always apparent that the previous advisor's advice was what's best for them.
Our firm prides itself in its knowledge of a broad spectrum of concepts and products. Even so, we know it is impossible for one person or one firm to know it all. That is why we have strategic alliances with some of the top law firms in the country as well as other top experts in the finance and insurance fields.
Our goal is to be "the" place a client can turn to get answers/help on asset protection, income, estate, and capital gains tax reduction, growing wealth in the least risky manner possible, estate planning, business/corporate planning issues, and much more.
We hope you enjoy our website and find time to both read various parts of the site as well as watch several of the educational presentations.